Sunsational Body Care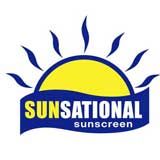 SUNSATIONAL SPF30+, SPF50+ Sunscreen Cream provides very high sun protection from UVB rays that cause sunburn and skin cancer and the deeper penetrating UVA rays that cause premature aging and skin cancer. Example SPF30+ sunscreen that provides at least 30 times more sun protection than your skin naturally provides.
Distributors, Exporters and Bulk Orders please contact us for pricing.

Loading